You are here
Signed Mac Barnett Books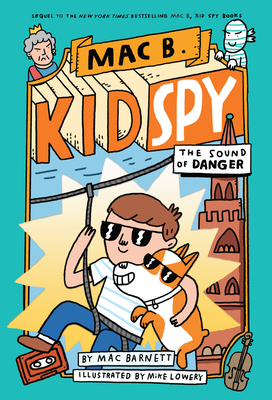 Look, we're not going to beat around the bush or be bashful here, because it's important in marketing to get to the point: see, we're friends with the one & the only -- well, maybe there are others named this, now that i think of it -- probably so, as I think about it even more -- where was I? -- oh, yes ...
Mac Barnett is good friend of ours at East Bay Booksellers. So good, in fact, he's even willing to sign his name to that fact. THAT, my friends, is friendship.
Maybe a little unseemly that we're selling what he signs, but friendship is complex, see. Which is to say, he's signed a whole heaping stack of his brand new Mac B Kid Spy: The Sound of Danger, as well as the rest of the series!
Mac may be our friend, but we're not selfish. We'll share him and his signature!