Thursday, February 27th


7pm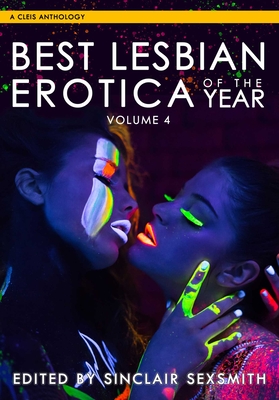 EAST BAY BOOKSELLERS is excited to welcome Sinclair Sexsmith to present from their new book, Best Lesbian Erotica of the Year, Volume 4 on Thursday, February 27tht at 7pm. They will be joined by contributors J. Mork, B.D. Swain, and Xan West.
Written by a refreshing group of individuals of various genders and sexualities, this arousing anthology explores identities and stories beyond the usual lesbian erotica. A diverse group of multi-talented authors explore a myriad of erotic delights: from fruit to silk scarves to spanking to whips, from the cozy home to the leather dungeon to the wrong side of the tracks. Award-winning editor Sinclair Sexsmith has put together a collection of varied sensual textures and flavors, but they all explore what it feels like to step fully into one's own power, and feel deeply into one's own body.
ABOUT THE AUTHOR
J. MORK is a longtime resident of San Francisco. She has written and performed in the Bay Area focusing around issues of disability and sexuality. She has been a sex worker for eighteen years, starting with a stint in phone sex at age twenty. Normally she parcels little bits of information about what she does, so she always finds it a real pleasure to reveal all the sticky and gory details.
B.D. SWAIN
is a butch dyke who writes queer smut because of a deep need to do so. You'll find B.D.'s stories on her site and in anthologies like
Best Lesbian Erotica 2013, Best Lesbian Erotica 2015
, and
Unspeakably Erotica: Lesbian Kink
. One of B.D.'s favorite hobbies is taking dirty pictures and you'll find 52 of them in her custom deck of playing cards and a lot more on her instagram stream @bdswain. Read more of B.D.'s stories at
bdswain.com
.
XAN WEST (https://xanwest.wordpress.com/) is an autistic queer fat white Jewish genderqueer writer with multiple disabilities who spends a lot of time on Twitter. Their erotica has been published widely, including in the Best S/M Erotica series, the Best Gay Erotica series, and the Best Lesbian Erotica series. Xan's "First Time Since" won honorable mention for the 2008 NLA John Preston Short Fiction Award. Xan's queer kink erotica collection Show Yourself To Me was described by M. Christian as "a book that changes what erotica can and should be." They recently published Their Troublesome Crush, a polyamorous queer kink romance.
SINCLAIR SEXSMITH (they/them) is "the best-known butch erotica writer whose kinky, groundbreaking stories have turned on countless queer women" (AfterEllen), who "is in all the books, wins all the awards, speaks at all the panels and readings, knows all the stuff, and writes for all the places" (Autostraddle). Their short story collection, Sweet & Rough: Queer Kink Erotica, was a 2016 finalist for the Lambda Literary Award. Sinclair identifies as a white non-binary butch dominant, a survivor and an introvert. Follow all their writings — public and private — at patreon.com/mrsexsmith.
Event date:
Thursday, February 27, 2020 - 7:00pm
Event address:
East Bay Booksellers
5433 College Avenue

$16.95
ISBN: 9781627782951
Availability: On Our Shelves Now
Published: Cleis Press - December 10th, 2019
---