Tuesday, April 30
7:00pm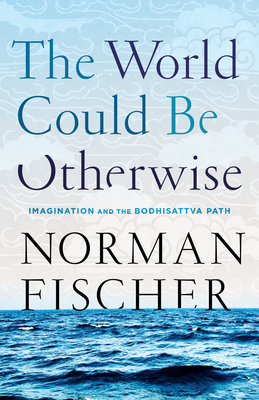 EAST BAY BOOKSELLERS welcomes Norman Fischer to discuss his new book The World Could Be Otherwise, on Tuesday, April 30th at 7pm.
Please Note: Seating for this event is limited and may be reserved with the pre-purchase of The World Could Be Otherwise, via Eventbrite, over the phone or in person with a staff member.
* * *
An imaginative approach to spiritual practice in difficult times, through the Buddhist teaching of the six paramitas or "perfections"--qualities that lead to kindness, wisdom, and an awakened life.

In frightening times, we wish the world could be otherwise. With a touch of imagination, it can be. Imagination helps us see what's hidden, and it shape-shifts reality's roiling twisting waves. In this inspiring reframe of a classic Buddhist teaching, Zen teacher Norman Fischer writes that the paramitas, or "six perfections"—generosity, ethical conduct, patience, joyful effort, meditation, and understanding—can help us reconfigure the world we live in. Ranging from our everyday concerns about relationships, ethics, and consumption to our artistic inspirations and broadest human yearnings, Fischer depicts imaginative spiritual practice as a necessary resource for our troubled times.
* * *
ABOUT THE AUTHOR
Norman Fischer is a Zen priest, poet, translator, and director of the Everyday Zen Foundation. His numerous books include What Is Zen? Plain Talk for a Beginner's Mind, Training in Compassion: Zen Teachings on the Practice of Lojong, and Opening to You: Zen-Inspired Translations of the Psalms.
Event date:
Tuesday, April 30, 2019 - 7:00pm
Event address:
East Bay Booksellers
5433 College Avenue

$17.95

ISBN: 9781611805048
Availability: Usually Ships To the Store in 1-5 Days
Published: Shambhala - April 30th, 2019
---