Wednesday, May 2
7:00pm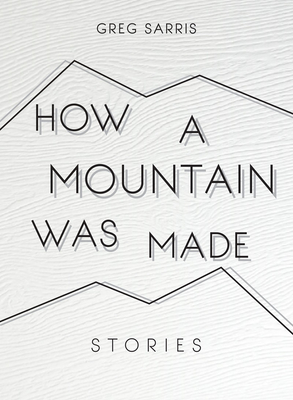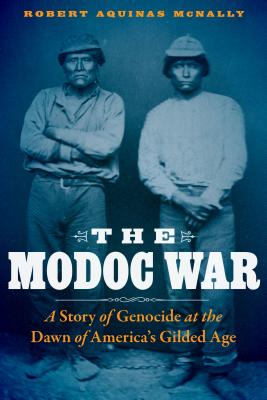 East Bay Booksellers welcomes Greg Sarris (How a Mountain Was Made) and Robert McNally (The Modoc War) to discuss their recent works on Wednesday, May 2nd at 7pm.
About How a Mountain Was Made
In the tradition of Calvino's Italian Folktales, Greg Sarris, author of the award-winning novel Grand Avenue, turns his attention to his ancestral homeland of Sonoma Mountain in Northern California. In sixteen interconnected original stories, the twin crows, Question Woman and Answer Woman, take us through a world unlike yet oddly reminiscent of our own. It is one which blooms bright with poppies, lupines, and clover; one in which Water Bug kidnaps an entire creek; in which songs have the power to enchant; in which Rain is a beautiful woman who keeps people's memories in stones. Inspired by traditional Coast Miwok and Southern Pomo creation tales, these stories are timeless in their wisdom and beauty, and because of this timelessness their messages are vital and immediate. The figures in these stories ponder the meaning of leadership, of their place within the landscape and their community. In these stories we find a model for how we can all come home again. At once ancient and contemporary, How a Mountain Was Made is equally at home in modern letters as the ancient story cycle. Sarris infuses his stories with a prose stylist's creativity and inventiveness, moving American Indian literature in a new and emergent direction.
Greg Sarris is currently serving his thirteenth term as Chairman of the Federated Indians of Graton Rancheria. He holds the Graton Rancheria Endowed Chair in Writing and Native American Studies at Sonoma State University, and his publications include Keeping Slug Woman Alive: A Holistic Approach to American Indian Texts (1993), Grand Avenue (1994), and Watermelon Nights (1999). Greg lives and works in Sonoma County. * * *
About Modoc War
Although little known today, the Modoc War dominated national headlines in 1872. Triggured by a duel between Lieutenant Frazier Boutelle and a Modoc Indian nicknamed Scarface Charley, the war capped a decades-long genocidal attack that was emblematic of the Unites States' conquest of Native America's peoples and lands. Fought in south-central Oregon and northeastern California, the war settled into a siege in the desolate Lava Beds and climaxed the decades-long effort to dispossess and destroy the Modocs.
Nor did the war end with the last shot fired. For the first and only time in U.S. history, Native fighters were tried and hanged for war crimes. The surviving Modocs were packed into cattle cars and shipped from Fort Klamath to the corrupt, disease-ridden Quapaw reservation in Oklahoma, where they found peace even more lethal than war. Robert Aquinas McNally tells the wrenching story of the Modoc War of 1872-73, one of the nation's costliest campaigns against North American Indigenous peoples, in which the army placed nearly one thousand soldiers in the field against some fifty-five Modoc fighters. He tells the forgotten story of a violent and bloody Gilded Age campaign at a time when the federal government boasted officially of a "peace policy" toward Indigenous nations. This compelling history illuminates a dark corner in our country's past.
Robert Aquinas McNally is a freelance writer and editor based in Concord, California. He is the author or coauthor of nine nonfiction books, including So Remorseless a Havoc: Of Dolphins, Whales, and Men.
Event date:
Wednesday, May 2, 2018 - 7:00pm
Event address:
East Bay Booksellers
5433 College Avenue

$25.00
ISBN: 9781597144148
Availability: On Our Shelves Now
Published: Heyday Books - October 10th, 2017
---

$34.95
ISBN: 9781496201799
Availability: Usually Ships in 1-5 Days
Published: Bison Books - November 1st, 2017
---