Thursday, Nov 14


7pm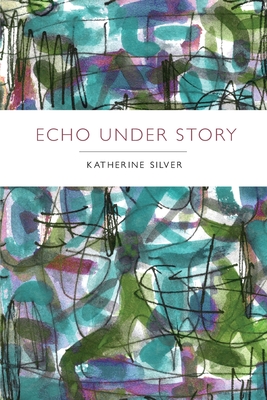 EAST BAY BOOKSELLERS is excited to welcome Katherine Silver to celebrate the publication of her book echo under story, on Thursday, November 14th at 7pm. She will be
echo under story unfolds within the pristine land- and seascape of West Marin, in Northern California, where a woman returns to restore and possibly reclaim the family home. The story weaves together three strands: her mother's journals, recently recovered; the daughter's exploration of time, memory, and belonging as she oversees repairs to the house and re-encounters the village and the natural world where she grew up; and Proust's In Search of Lost Time, read three times by her mother in the last ten years of her life and read by the daughter as the narrative transpires, as if with, alongside, her uncannily present mother.
There are echoes of another three-stranded braid: writing, reading, and finally, translation—of Proust, of memory, of the world that demands observation. The three activities become virtually indistinguishable in the sparse, often lyrical, prose: writing calls for reading, which in turn calls for more writing, be it in the form of the mother's journal or in that of the piece itself. And along this circular route that moves from writing to reading to writing, there are innumerable bifurcating paths that deviate, only to rejoin the main circle further along: rereading, quotation, translation.
Katherine Silver is an award-winning literary translator and the co-director of the Banff International Literary Translation Centre (BILTC). Her most recent translations include works by Daniel Sada, César Aira, Horacio Castellanos Moya, Ernesto Mallo, and Carla Guelfenbein. She has also translated works by José Emilio Pacheco, Elena Poniatowska, Jorge Franco, Martín Adán, and Pedro Lemebel, among others.
Andrew Wilson is a literary translator and scholar based in Berkeley, California. Most recently, he has translated works by Sébastien Brebel, Bruce Bégout and Antoine Volodine. He is affiliated with The Center for Literary Translation at Trinity College Dublin as a creative practitioner.
Event date:
Thursday, November 14, 2019 - 7:00pm
Event address:
East Bay Booksellers
5433 College Avenue

$16.95
ISBN: 9781532341489
Availability: On Our Shelves Now
Published: What Books Press - October 15th, 2019
---