Tuesday, September 18
7:00pm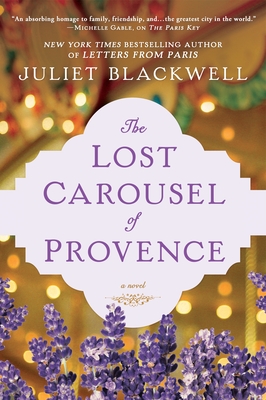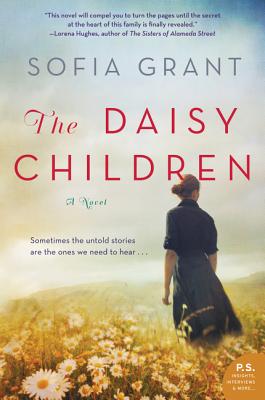 EAST BAY BOOKSELLERS welcomes Juliet Blackwell and Sofia Grant to discuss their new novels, The Lost Carousel of Provence and The Daisy Children, on Tuesday, September 18th at 7pm.
The Lost Carousel of Provence
Long, lonely years have passed for the crumbling Ch teau Clement, nestled well beyond the rolling lavender fields and popular tourist attractions of Provence. Once a bustling and dignified ancestral estate, now all that remains is the ch teau's gruff, elderly owner and the softly whispered secrets of generations buried and forgotten.
But time has a way of exposing history's dark stains, and when American photographer Cady Drake finds herself drawn to the ch teau and its antique carousel, she longs to explore the relic's shadowy origins beyond the small scope of her freelance assignment. As Cady digs deeper into the past, unearthing century-old photographs of the Clement carousel and its creators, she might be the one person who can bring the past to light and reunite a family torn apart.
The Daisy Children
Inspired by true events, in Sofia Grant's powerfully moving new novel a young woman peels back the layers of her family's history, discovering a tragedy in the past that explains so much of the present. This unforgettable story is one of hope, healing, and the discovery of truth.
Sometimes the untold stories of the past are the ones we need to hear...
When Katie Garrett gets the unexpected news that she's received an inheritance from the grandmother she hardly knew, it couldn't have come at a better time. She flees Boston—and her increasingly estranged husband—and travels to rural Texas.
There, she's greeted by her distant cousin Scarlett. Friendly, flamboyant, eternally optimistic, Scarlett couldn't be more different from sensible Katie. And as they begin the task of sorting through their grandmother's possessions, they discover letters and photographs that uncover the hidden truths about their shared history, and the long-forgotten tragedy of the New London school explosion of 1937 that binds them.
* * *
ABOUT THE AUTHORS
Juliet Blackwell is the pseudonym for the New York Times bestselling author of Letters from Paris and The Paris Key. In addition to writing the beloved Witchcraft Mystery series and the Haunted Home Renovation series, she also co-authored the Agatha Award nominated Art Lover's Mystery series with her sister.
Sofia Grant has the heart of a homemaker, the curiosity of a cat, and the keen eye of a scout. She works from an urban aerie in Oakland, California.
Event date:
Tuesday, September 18, 2018 - 7:00pm
Event address:
East Bay Booksellers
5433 College Avenue

$15.00
ISBN: 9780451490636
Availability: On Our Shelves Now
Published: Berkley - September 18th, 2018
---

$15.99
ISBN: 9780062693440
Availability: Usually Ships in 1-5 Days
Published: William Morrow Paperbacks - August 7th, 2018
---