Friday, January 18
7:00pm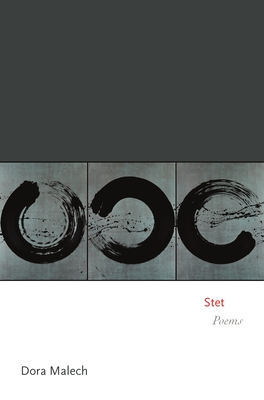 EAST BAY BOOKSELLERS welcomes Austin Smith & Dora Malech to read from their books Flyover Country and Stet.
Flyover Country is a powerful collection of poems about violence: the violence we do to the land, to animals, to refugees, to the people of distant countries, and to one another. Drawing on memories of his childhood on a dairy farm in Illinois, Austin Smith explores the beauty and cruelty of rural life, challenging the idea that the American Midwest is mere "flyover country," a place that deserves passing over. At the same time, the collection suggests that America itself has become a flyover country, carrying out drone strikes and surveillance abroad, locked in a state of perpetual war that Americans seem helpless to stop.
In these poems, Midwestern barns and farmhouses are linked to other lands and times as if by psychic tunnels. A poem about a barn cat moving her kittens in the night because they have been discovered by a group of boys resonates with a poem about the house in Amsterdam where Anne Frank and her family hid from the Nazis. A poem beginning with a boy on a farmhouse porch, idly swatting flies, ends with the image of people fleeing before a drone strike. A poem about a barbwire fence suggests, if only metaphorically, the debate over immigration and borders. Though at times a dark book, the collection closes with a poem titled "The Light at the End," suggesting the possibility of redemption and forgiveness.
In Stet, poet Dora Malech takes constraint as her catalyst and subject, exploring what it means to make or break a vow, to create art out of a life in flux, to reckon with the body's bounds, and to arrive at a place where one might bear and care for another life. Tapping the inventive possibilities of constrained forms, particularly the revealing limitations of the anagram, Stet is a work of serious play that brings home the connections and intimacies of language.
"Stet," from the Latin for "let it stand," is a proofreading term meaning to retain or return to a previous phrasing. The uncertainty of changes made and then reconsidered haunts Stet as its poems explore what is left unsaid through erasures, redaction, and the limitations of spelling. How does one "go back" on one's word or "stand by" one's decisions? Can a life be remade or revised, or is the past forever present as in a palimpsest? Embodying the physicality and reproductive potentiality inherent in the collection's forms and figures, Stet ends expectantly, not searching for closure but awaiting the messy, living possibilities of what comes next.
* * *
ABOUT THE AUTHORS
Austin Smith grew up on a family dairy farm in northwestern Illinois. He is the author of a previous poetry collection, Almanac (Princeton), and his work has appeared in the New Yorker, Poetry, Ploughshares, and many other publications. He teaches at Stanford University and lives in Oakland, California.
Dora Malech is the author of two previous books of poetry, Say So and Shore Ordered Ocean. Her poems have appeared in the New Yorker, Poetry, The Best American Poetry, and many other publications. She is assistant professor in The Writing Seminars at Johns Hopkins University and lives in Baltimore.
Event date:
Friday, January 18, 2019 - 7:00pm
Event address:
East Bay Booksellers
5433 College Avenue

$17.95
ISBN: 9780691181448
Availability: On Our Shelves Now
Published: Princeton University Press - October 30th, 2018
---

$17.95
ISBN: 9780691181578
Availability: On Our Shelves Now
Published: Princeton University Press - October 2nd, 2018
---