Friday, January 25
7:00pm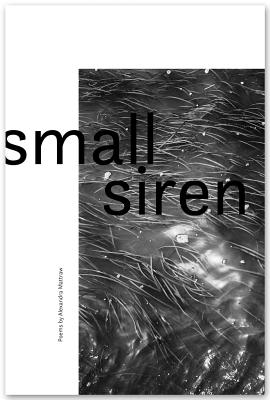 EAST BAY BOOKSELLERS welcomes Alexandra Mattraw, 최Lindsay, and Claire Marie Stancek to read from their books small siren, Transverse and Oil Spell.
"In Alexandra Mattraw's much-awaited first book, SMALL SIREN, we encounter a poet of extraordinary observation and inquiry. An enchantment and engagement with the world commences: 'when is a voice a piano, ' 'repetition needs to believe, ' 'what grew before you could speak' build a kind of groundswell where Mattraw puts her ear to the hardscape of 21st century America and its global environs: Sao Paolo, Iceland, New Zealand. Ultimately, notions of country and categories break down. What we find is heresy, hearsay, and yes, wishes. Throughout, what survives is a relationship of love and courage, of errors and triumph. A human relationship of lovers, of family. This is a book of wonder and awe and strength. When the world goes down, I want to be in Alexandra Mattraw's boat."--Gillian Conol.
Oil Spell gathers many of today's dark energies--US drone strikes, environmental disaster--and asks: what kind of tool is poetry to mirror these violences? Oil Spell animates diverse influences--Dorothy Wordsworth's journals, environmental reports of extinction and endangerment, and the Pakistani government assessments of drone strikes. Oil Spell performs the ways in which narratives of loss and narratives of everyday joy curl into one another and mutually contaminate. The beauty that results is a troubled reflection, like a rainbow in a slick of oil.
* * *
최Lindsay is the author of Transverse, forthcoming from Futurepoem in Spring 2020. Their writing can also be found in OmniVerse, Apogee, The Felt, and elsewhere, including the Berkeley Art Museum's recent exhibit, Way Bay, and a chapbook, Matrices (speCt! books, 2017). They are a Kundiman fellow and a Ph.D. Student in English literature at UC Berkeley. Recent projects include a manuscript in and out of translation on the colonial history of leprosy in Korea. Visit them at www.lindsaychoi.com.
Alexandra Mattraw's full-length book of poems, small siren, was published in May through Brooklyn's Cultural Society. She is also the author of four chapbooks, including flood psalm (Dancing Girl Press, 2017). Her poems and reviews have appeared or are forthcoming in Denver Quarterly, Jacket2, The Poetry Project, POSIT, VOLT and elsewhere. Her previous books have been named finalists via Nightboat Books, Slope Editions, and 1913 Press. In Oakland and San Francisco, Alexandra curates an art-centric writing and performance series called Lone Glen, now entering its eighth year.
Claire Marie Stancek is the author of two poetry books: MOUTHS (Noemi, 2017), and most recently, Oil Spell (Omnidawn, 2018). She is co-editor and co-founder of Nion Editions, a small press devoted to publishing chapbooks. She recently earned her PhD in English from UC Berkeley, where she currently teaches. She lives in Berkeley, CA.
Event date:
Friday, January 25, 2019 - 7:00pm
Event address:
East Bay Booksellers
5433 College Avenue

$20.00
ISBN: 9780999491225
Availability: Special Order
Published: Cultural Society - May 8th, 2018
---

$17.95
ISBN: 9781632430557
Availability: On Our Shelves Now
Published: Omnidawn - April 3rd, 2018
---