Friday, September 14
7:00pm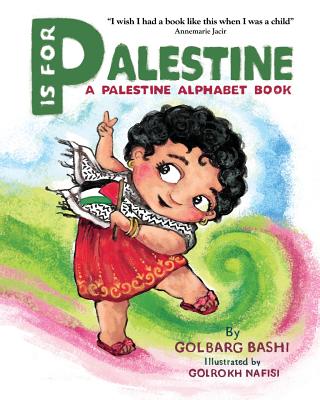 EAST BAY BOOKSELLERS welcomes Dr. Golbarg Bashi to discuss her book P is for Palestine, September 14th at 7pm.
The story of Palestine is the story of our humanity. It is story of all people, all nations, throughout history, seeking a pride of place. Anyone who has ever been to Palestine (to some also known as the Holy Land) or who has Palestinian friends, colleagues, or neighbors knows that this proud nation, located on the western-most point of Asia, not that many nautical miles away from Cyprus, Alexandria (Egypt) and Greece, is at the center of our world. It is home to the sweetest oranges, most intricate embroideries, great dance moves (Dabkeh), fertile olive groves, and sunniest people!
* * *
ABOUT THE AUTHOR
Dr. Golbarg Bashi is an Iranian professor of Middle Eastern History in New York, a children's author and the founder of Dr. Bashi™. She was born in Iran, raised in Sweden, and educated in the U.K and U.S. Growing up in Iran and Sweden, she was widely exposed to the strong tradition of progressive children's literature in the works published by Kanoon-e Parvaresh-e Fekri-e Koodakan va Nojavanan (IIDCYA) in Tehran, Iran and by Scandinavian authors such as Astrid Lindgren, Tove Jansson and Elsa Beskow. In 2016, she was nominated by the U.S. toy industry "Wonder Woman Award" in the Designer/Inventor category for advancing early childhood education through play for languages using the Arabic and Persian-scripts. *** Golrokh Nafisi is a published children's book illustrator, animator and puppet maker engaged in the contemporary conceptual art scene. She was born three years after the Iranian revolution in Isfahan, Iran. In her works, she covers daily events, lives of ordinary people and the politics of Middle Eastern societies. She is drawn to realism and loves to use bold colors combined with strong social commentary.
Event date:
Friday, September 14, 2018 - 7:00pm
Event address:
East Bay Booksellers
5433 College Avenue

$24.99
ISBN: 9780999002018
Availability: Special Order
Published: Dr. Bashi™ - November 11th, 2017
---