You are here
A Cookbook of Invisible Writing (Paperback)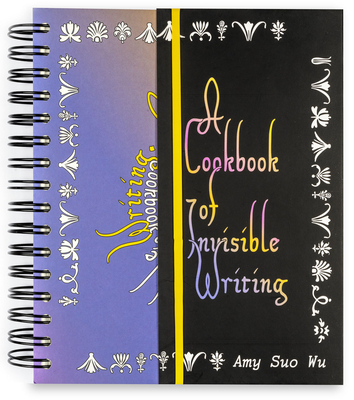 $35.00

On Our Shelves Now (Please wait for us to confirm and & contact you when it's ready)
Description
---
A new cookbook from Amy Suo Wu investigates the radical potential of centuries-old spy techniques." -Madeleine Morley, AIGA
A Cookbook of Invisible Writing, by Dutch artist, designer and teacher Amy Wu, is an introduction to analog steganography--a type of secret writing that is hidden in plain sight. This book serves as a starter pack to run workshops with groups who are interested in alternative forms of communication. It contains invisible ink recipes and other invisible communication techniques that may be used to subvert surveillance and bypass censorship, but also inspire your community to develop poetic and playful forms of communication to nurture social bonds.
In the tradition of esoteric manuals published on secret writing, this cookbook also channels the spirit of everyday access and the easy distribution and sharing of practical knowledge. Following Giambattista della Porta's 1558 popular science book
Natural Magic
--one of the first major publications that detailed simple but diverse recipes of invisible inks for public consumption--this cookbook aims to bring this obscure field to a wider audience. The publication includes a critical essay about the history of surveillance through a feminist and postcolonial lens. The last chapter presents Wu's own body of work that aims to revive analog techniques as a counter to today's digitally surveilled mediascape.