You are here
Caperucita Roja (Caballo) (Hardcover)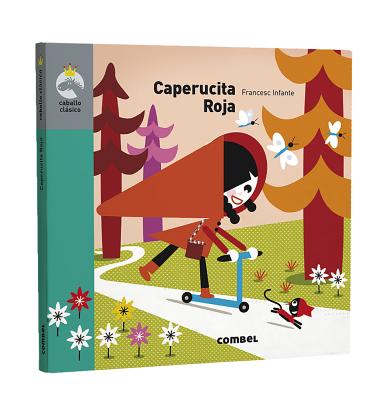 $8.95

On Our Shelves Now (Please wait for us to confirm and & contact you when it's ready)
Description
---
The classic Little Red Riding Hood fairy tale has been adapted for early readers with captivating illustrations. Little Red Riding Hood was a girl who loved her grandma very much. One day her grandma was sick, so her mother gave her a basket of food to bring to her house in the woods.

​El cuento clásico de Caperucita Roja adaptado a los primeros lectores con unas ilustraciones cautivadoras para que se inicien en la lectura. Caperucita era una niña que quería mucho a su abuelita, y un día su madre le dio una cesta llena de comida para que llevara la merienda a la abuelita , que vivía en una casa en el bosque, porque estaba enferma.
About the Author
---
Francesc Infante is a Catalan illustrator and editor. One book he illustrated, El secuestro de la primavera, received the Hospital Sant Joan de Déu children's book prize in 1999 and a spot on the IBBY Honour List in 2002.