You are here
La libertad de ser quien soy: El largo camino de vencer culpas, miedos y mandatos (Paperback)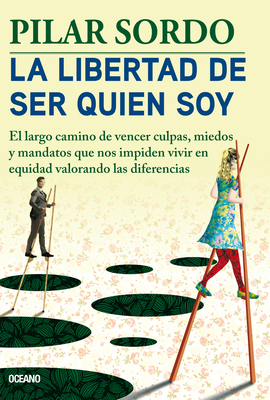 $11.95

Usually Ships To the Store in 1-5 Days
Description
---
Existe la libertad? ¿Podemos elegir cómo ejercerla? ¿Cuáles son los miedos, las culpas y los mandatos que nos impiden llegar a este equilibrio? Ante estas preguntas fundamentales, Pilar Sordo propone un recorrido al interior de nosotros mismos para hacer uso del derecho humano más básico, que es llegar a ser lo que de verdad somos. A partir de una perspectiva de género y desde el análisis del momento feminista actual, reflexionaremos sobre cómo desprogramar todo lo que nos enseñaron para encontrar una fórmula personal, única e intransferible de buscar nuestra libertad. Si bien en el trayecto nos enfrentaremos a diversos obstáculos, podremos continuarlo para descubrir y expresar nuestra identidad de una manera más libre y con menos miedos y prejuicios. El camino para alcanzar la libertad de ser quienes somos nos hará hombres y mujeres con menos ataduras y con una mayor conciencia ética de la vida que llevamos.

Is there freedom? Can we choose how to exercise it? What are the fears, guilt, and mandates that prevent us from reaching this balance? Faced with these fundamental questions, Pilar Sordo proposes a journey within ourselves to make use of the most basic human right, which is to become what we really are. From a gender perspective and from the analysis of the current feminist movement, we will reflect on how to deprogram all that we were taught to find a personal, unique, and non-transferable formula to find our freedom. Although we will face various obstacles along the way, we will be able to continue to discover and express our identity in a freer way and with less fear and prejudice. The path to achieving the freedom to be who we are will make us men and women with less ties and with a greater ethical awareness of the life we ​​lead.
 
About the Author
---
Pilar Sordo is a psychologist and researcher. Throughout her career she has delved into topics such as female psychology and infertility, eating disorders, menopause, adolescent and adult sexuality, family, and gender. She has published popular books that have been very successful in Latin America, both among adults and adolescents. She also created and directs the Cancer Life Foundation for patients with lung and pancreatic cancer in Chile, her native country.