You are here
Fit for Life Lib/E: Think It, Do It, Be It! (Compact Disc)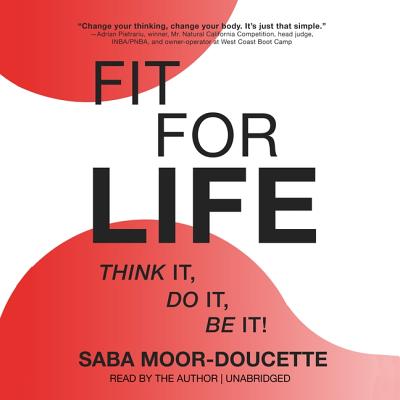 $49.00

Special Order - Arrival Times Vary
Description
---
It's never too late to get back into fitness and reverse the aging process. Saba Moor-Doucette is the perfect example. At sixty-eight, she challenged herself to compete as a Bikini Diva/sports model, and, at seventy-five, ended up an undefeated six-time International Senior Division INBA Bikini Diva champion. Now she shares her story, her secrets, and her inspirational message with everyone in Fit for Life: Think It, Do It, Be It.
Saba documents her amazing journey and shows us how everything begins with the thought. First, we think it, then we do it, and finally, we embody it, and become the person we've always dreamed of being. She walks us through her process step by step, with empowering affirmations, visualizations, eating tips, exercise tips (even exercises you can do in your car), and lifestyle and anti-aging tips that will keep you looking young and fit for life. She even has a list of the best products and food brands she used to get to her goal.
Saba actually becomes your personal fitness and lifestyle coach as she educates, urges, and inspires every reader with her humor and enthusiastic positive approach to life. And, best of all, Fit for Life shows us how the Think It, Do It, Be It method can work to help you achieve any goal you set for yourself.