You are here
Live and Be Free Through Psycho-Cybernetics (Paperback)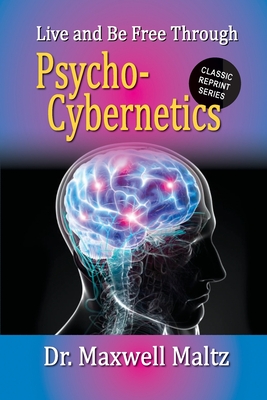 $20.18

Usually Ships To the Store in 1-5 Days
This book cannot be returned / is non-refundable.
Description
---
This classic reprint is part of the Dr. Maxwell Maltz Psycho-Cybernetics Library and will help bring you the wisdom of this groundbreaking discovery into your daily life. Most personal development and motivational teachers of today can trace their roots to Dr. Maltz and these techniques. Live and Be Free Through Psycho-Cybernetics "will deepen your knowledge and show you how to be 'goal-directed.' You will live a more successful, happy life because you will have learned how to live and feel free now " - Maxwell Maltz, M.D.
Why do people who seem to have everything needed for success fail to succeed? Why do others without such natural advantages achieve outstanding success in business, family, and life? The people who get to the top know what they really want and go after it. This book will show you how to learn more, do more, and be more. We promise you that if you use the simple ideas and formulas in this book, the results will be tangible, they will be measurable, and they will be soon