You are here
Gesell Dome (Paperback)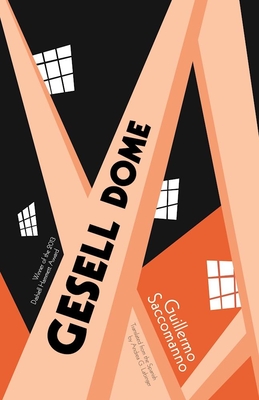 $18.95

On Our Shelves Now (Please wait for us to confirm and & contact you when it's ready)
Staff Reviews
---
This is one of the best literary noir novels I've read in some time. Crushingly, achingly dark... but you can't look away. This book will keep you company long after you finished.
— Brad
Description
---
Winner of the 2013 Dashiell Hammett Prize
Recipient of a PEN/Heim Translation Fund Award
Through a skillful weaving of characters and plotlines, coming together like a completed puzzle, Saccomanno has crafted a monumental novel where individual stories unnerve us while building to the unexpected and explosive finale.--El Mundo
Like True Detective through the lenses of William Faulkner and John Dos Passos, Gesell Dome is a mosaic of misery, a page-turner that will keep you enthralled right until its shocking end.
Opening with reports of a child abuse scandal at an elementary school, then weaving its way through dozens of sordid storylines and characters--including various murders, corrupt politicians and real-estate moguls, and the Nazi past of the city--Gesell Dome chronicles the dark underbelly of a popular resort town tensely awaiting the return of the tourist season.
Two-time winner of the Dashiell Hammett Prize, Guillermo Saccomanno is Argentina's foremost noir writer, crafting incisive, unflinching books that reveal the inequities of contemporary life.
Guillermo Saccomanno is the author of numerous novels and story collections, including El buen dolor, winner of the Premio Nacional de Literatura, and 77 and Gesell Dome, both of which won the Dashiell Hammett Prize. He also received Seix Barral's Premio Biblioteca Breve de Novela for El oficinista and the Rodolfo Walsh Prize for nonfiction for Un maestro.
Andrea G. Labinger is the translator of more than a dozen works from the Spanish, including books by Ana Mar a Shua, Liliana Heker, Luisa Valenzuela, and Alicia Steimberg, among others.