You are here
Siddhartha: An Indian Tale (Large Print / Paperback)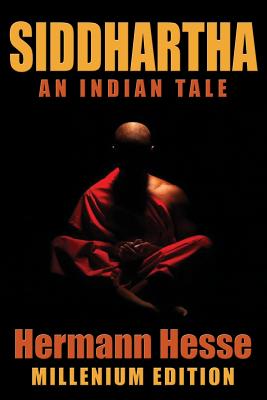 $23.79

Usually Ships To the Store in 1-5 Days
This book cannot be returned / is non-refundable.
Description
---
Siddhartha is a 1922 novel by Hermann Hesse that deals with the spiritual journey of self-discovery of a man named Siddhartha during the time of the Gautama Buddha. The book, Hesse's ninth novel, was written in German, in a simple, lyrical style. It was published in the U.S. in 1951 and became influential during the 1960s. Hesse dedicated Siddhartha to Romain Rolland and Wilhelm Gundert. In Hesse's classic novel, experience, the totality of conscious events of a human life, is shown as the best way to approach understanding of reality and attain enlightenment - Hesse's crafting of Siddhartha's journey shows that understanding is attained not through intellectual methods, nor through immersing oneself in the carnal pleasures of the world and the accompanying pain of samsara; however, it is the completeness of these experiences that allow Siddhartha to attain understanding. The word Siddhartha is made up of two words in the Sanskrit language, siddha (achieved) + artha (what was searched for), which together means "he who has found meaning (of existence)" or "he who has attained his goals." 2] In fact, the Buddha's own name, before his renunciation, was Siddhartha Gautama, Prince of Kapilvastu, Nepal. In this book, the Buddha is referred to as "Gotama" This newly published Millenium Edition features easier to read typeface and attractive font, yet contains the entire content of the original. "This Millenium edition of Siddhartha by Hermann Hesse is a splendid and welcome update to the perennial classic readers have enjoyed for decades, but with a new, more readable format." - Publisher's Weekly.