You are here
Bruges-La-Morte (Dedalus European Classics) (Paperback)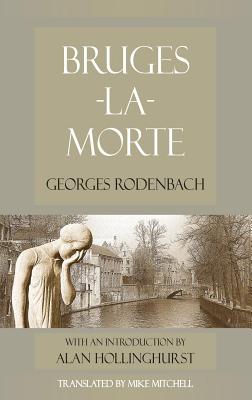 $15.39

Special Order - Arrival Times Vary
Description
---
Bruges-la-Morte, which first appeared in 1892, concerns the fate of Hugues Viane, a widower who has turned to the melancholy, decaying city of Bruges as the ideal location in which to mourn his wife and as a suitable haven for the narcissistic perambulations of his inexorably disturbed spirit. Bruges, the 'dead city', becomes the image of his dead wife and thus allows him to endure, to manage the unbearable loss by systematically following its mournful labyrinth of streets and canals in a cyclical promenade of reflection and allusion. The story itself centres around Hugues' obsession with a young dancer whom he believes is the double of his beloved wife. The consequent drama leads Hugues onto a plank walk of psychological torment and humiliation, culminating in a deranged murder. This is a poet's novel and is therefore metaphorically dense and visionary in style. It is the ultimate evocation of Rodenbach's lifelong love affair with the enduring mystery and haunting mortuary atmosphere of Bruges.

'This is one of the greatest novels ever written about grief, loneliness and isolation; and such subjects are, alas, always relevant these days. (Those suffering similar personal circumstances will find it remarkably consoling.) It is the kind of book, I kept thinking, that should have been turned into an opera by Debussy, along the lines of what he did with Pelleas et Melisande, by Rodenbach's contemporary and fellow-townsman Maeterlinck. As it turns out, Erich Korngold did such a thing in 1920, but the Nazis banned it, and I'm not sure that he would have had the right musical attitude. If Debussy hadn't done it, Alban Berg would have been ideal.
I keep thinking about music so much because so much music resides in the words, even in (the very able) translation. This is a book which is not only richly, almost oppressively, atmospheric: it is about atmosphere, about how a city can be a state of mind as well as a geographical entity. It has its shocks and its melodrama: but it is a haunting, and a haunted work. Congratulations to Dedalus for reviving it.'
Nick Lezard's paperback of the week in The Guardian.