You are here
Buzz (Paperback)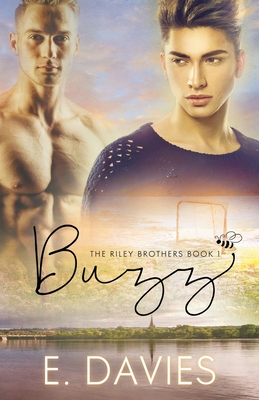 $13.99

Usually Ships To the Store in 1-5 Days
Description
---
"I'm walking away from that dream."
At 23, an undiagnosed heart condition sends pro hockey player Cameron Riley back to his hometown newly single and looking for work. Cam can't hide his past - especially when his heart racing is a big risk, and boy, does his new boss's nephew make his heart race. Noah's exactly the kind of guy Cam needs after his hellish ex.
Art curator Noah Clark is glad his beekeeping uncle hired this hunk. Cameron is a sweet, smart bad boy. Noah works hard, like organizing a hockey-themed art exhibition, and he wants to let himself love hard. Noah's busy life would be perfect with Cameron, but what's his new lover hiding?
Pitting Cam's budding relationship with sweet Noah against millions of bucks, Cam is offered a lot of money to abandon his new priorities: life, love, and family. The game of their lives is on the line. And after all's said and done, is it too late for Noah to forgive Cam for his partial truths?
Buzz is a steamy, standalone gay romance novel with a happily ever after ending and no cliffhanger.