You are here
Political Ponerology: A Science on the Nature of Evil Adjusted for Political Purposes (Paperback)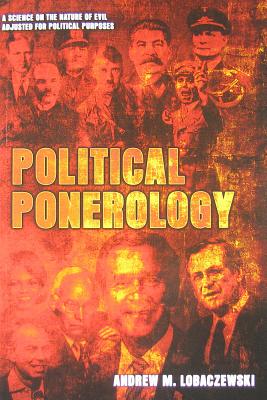 $44.85

Special Order - Arrival Times Vary
This book cannot be returned / is non-refundable.
Description
---
"Political Ponerology is fascinating, essential reading." --Philip Zimbardo, author of The Lucifer Effect"This is an extraordinary book." --Ilan Pappe, author of The Ethnic Cleansing of PalestineThe original manuscript of this book went into the furnace minutes before a secret police raid in Communist Poland. The second copy, painfully reassembled by scientists working under impossible conditions of violence and repression, was sent via courier to the Vatican. Its receipt was never acknowledged - the manuscript and all valuable data lost. In 1984, the third and final copy was written from memory by the last survivor of the original researchers: Andrew Lobaczewski. Zbigniew Brzezinski blocked its publication. After half a century of suppression, this book is finally available. Political Ponerology is shocking in its clinically spare descriptions of the true nature of evil. It is poignant in its more literary passages revealing the immense suffering experienced by the researchers contaminated or destroyed by the disease they were studying. Political Ponerology is a study of the founders and supporters of oppressive political regimes. Lobaczewski's approach analyzes the common factors that lead to the propagation of man's inhumanity to man. Morality and humanism cannot long withstand the predations of this evil. Knowledge of its nature and its insidious effect on both individuals and groups - is the only antidote.