You are here
Nineteen Eighty-Four (Essential Gothic, SF & Dark Fantasy) (Paperback)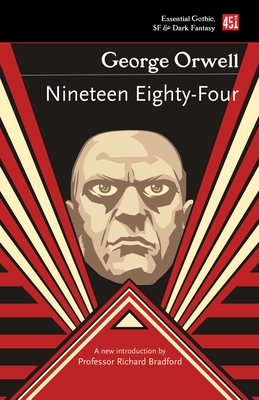 $10.99

Usually Ships To the Store in 1-5 Days
Description
---
With a new introduction by Professor Richard Bradford this edition takes a fresh look at one of the great works of the twentieth century.

Orwell's classic dystopian fiction warns us of our future, and deals with issues that speak to multiple dangers faced by many nations today.

Winston Smith is a member of 'the party' and subject to constant surveillance by the eyes of Big Brother, the ruler of the society. 'Newspeak' is designed to eradicate all political speech, 'Thoughtcrimes' are categorized as any thoughts of resistance or rebellion against any aspect of society, and the threat of despatch to 'Room 101' is a looming warning to all. Orwell explores the mechanics of totalitarianism revealing how control over the mass media allows the state to control all aspects of life, both the past and the future.
About the Author
---
George Orwell, the pseudonym of Eric Arthur Blair, was born in Bengal, India, in 1903. He was educated at Eton, became a policeman in Burma but suffered and studied poverty. His great works, Animal Farm and Nineteen Eighty-Four, are a product of his hatred of totalitarianism. His legacy of writing and political thought is much admired today.

Richard Bradford is Research Professor at Ulster University and Visiting Professor at Avignon University. He has published thirty-five books including literary biographies of Ernest Hemingway, John Milton and most recently the widely-acclaimed Orwell: A Man of Our Time (2020).