You are here
The Corner Shop: A Ghost Story for Christmas (Seth's Christmas Ghost Stories) (Paperback)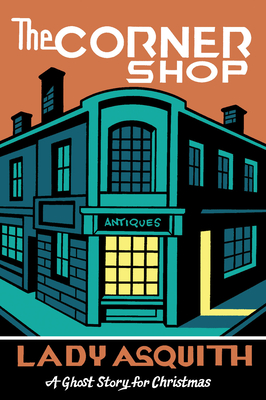 $7.95

On Our Shelves Now (Please wait for us to confirm and & contact you when it's ready)
Description
---
World-renowned cartoonist Seth returns with three new ghost stories for 2022.

Peter Wood enters a charming antiques shop owned by two young women one stormy evening. But after he returns a second time to a strange old man and a far gloomier atmosphere, and leaves with an unusual jade frog, Peter soon discovers that his purchase was worth more than he paid.
About the Author
---
Seth is the cartoonist behind the comic-book series Palookaville, which started in the stone age as a pamphlet and is now a semi-annual hardcover. His comics have appeared in the New York Times Magazine, Best American Comics, and McSweeney's Quarterly. His illustrations have appeared in numerous publications including the cover of the New Yorker, The Walrus, and Canadian Notes & Queries. He is the subject of a recent documentary from the National Film Board of Canada, Seth's Dominion. Seth lives in Guelph, Ontario, with his wife Tania and their two cats in an old house he has named "Inkwell's End."