You are here
Raise Up Off Me: A Portrait of Hampton Hawes (Paperback)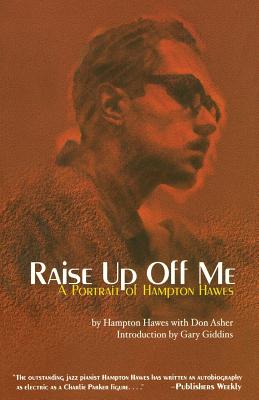 $16.63

Usually Ships To the Store in 1-5 Days
Description
---
Hampton Hawes [1928–1977] was one of jazz's greatest pianists. Among his peers from California the self-taught Hawes was second only to Oscar Peterson. At the time of his celebration as New Star of the Year by downbeat magazine (1956), Hawes was already struggling with a heroin addiction that would lead to his arrest and imprisonment, and the interruption of a brilliant career. In 1963 President John F. Kennedy granted Hawes an Executive Pardon. In eloquent and humorous language Hampton Hawes tells of a life of suffering and redemption that reads like an improbable novel. Gary Giddins has called it "a major contribution to the literature of jazz." This book includes a complete discography and eight pages of photographs.
About the Author
---
Don Asher is a pianist and the author of six novels and a memoir, Notes From a Battered Grand.
Gary Giddins is the author of Visions of Jazz and Bing Crosby: Pocket Full of Dreams.