You are here
Something Like Hail (Paperback)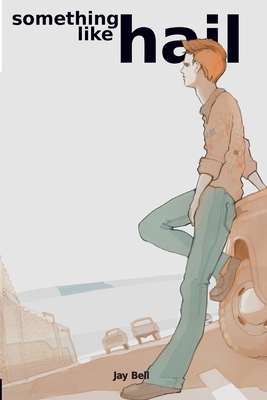 $20.69

Usually Ships To the Store in 1-5 Days
This book cannot be returned / is non-refundable.
Description
---
Sometimes it's up to us to make our own luck-and to give ourselves a second chance.

Noah Westwood is tired of living on the streets, so he turns to Marcello Maltese, a man who owns a small empire that includes an escort service. Noah volunteers for this, but he's playing a dangerous game. A secret from his past could turn his new friends into enemies, and he isn't sure he can perform the duties he signed up for, especially when he's more interested in falling in love than hopping into the beds of clients. His situation is complicated further when hunky co-worker, Harold Franklin, seems to be interested in him. Noah is off the streets, but he'll have to travel down many more roads on his quest to find his happily-ever-after.

Something Like Hail introduces a new character to the Something Like... series, one whose life is intertwined with the previous books in an unexpected way. Each Something Like... book follows a different LGBTQ character on their quest for love. Central to the plot is the troubled relationship between Ben and Tim, high school sweethearts who continue to meet at different stages of their lives, their chemistry changing with each encounter. Surrounding them are a wealth of friends and enemies, each with their own story, resulting in an immersive universe filled with optimism and hope, heartbreak and healing. While the series doesn't shy away from sexual content, it also focuses deeply on emotion, promising an experience that will stay with you long after the final page is turned. The Something Like... series: 01: Something Like Summer
02: Something Like Autumn
03: Something Like Winter
04: Something Like Spring
05: Something Like Lightning
06: Something Like Thunder
07: Something Like Stories - Volume One
08: Something Like Hail
09: Something Like Rain
10: Something Like Stories - Volume Two
11: Something Like Forever
12: Something Like Stories - Volume Th.
About the Author
---
Jay Bell led a quiet life in Kansas until the day he met a handsome foreign exchange student named Andreas who swept him off his feet and carried him all the way to Germany. Much to their delight, marriage awaited them when they got there. While living so distant from friends and family, Jay began writing in an effort to reconcile the mixture of devotion and alienation he felt. This resulted in a Lambda Literary Award and a film option for his best-selling novel Something Like Summer. Jay and Andreas have since relocated to Chicago where their adventures continue, as do those of the characters in their emotionally driven Something Like... series. Jay pens the stories and Andreas provides the cover art, making them books about love, forged by love.