You are here
Poetic Remedies for Troubled Times: from Ask Baba Yaga (Paperback)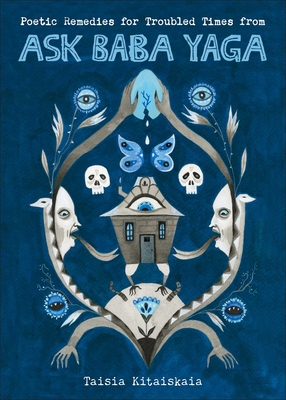 $14.99

On Our Shelves Now (Please wait for us to confirm and & contact you when it's ready)
Staff Reviews
---
If you haven't yet read the always accurate and poetic advice of Taisia Kitaiskaia's Baba Yaga ---- get to it. This second volume has brought me to the right kind of tears several times in recent months. Each answer offers shifts of perspective that seem small, but open the questioner's concern up to a world of possibility and clarity.
Leigh
Description
---
Baba Yaga offers more off-kilter remedies for the modern dilemmas of an unstable age using her uncanny style, poetic simplicity, and surprising candor.

In this follow-up to Ask Baba Yaga: Otherworldly Advice for Everyday Troubles, award-winning writer Taisia Kitaiskaia once again embodies the legendary witch of Slavic folklore, Baba Yaga, to provide life advice to the questioning and the hurting. Answering real questions from readers, Baba Yaga provides responses in the form of short poems that are lyrical, surreal, sometimes funny, and always honest. During these difficult days, Poetic Remedies for Troubled Times provides literary self-help for readers who appreciate Baba Yaga's strange, surprising style and striking honesty.
About the Author
---
Taisia Kitaiskaia was born in Russia and raised in America. She is the author of Ask Baba Yaga: Otherworldly Advice for Everyday Troubles; The Nightgown and Other Poems; and a collaboration with artist Katy Horan, Literary Witches: A Celebration of Magical Women Writers, as well as the book's companion, The Literary Witches Oracle. Taisia lives in Austin, Texas.