You are here
Loups-Garous (Paperback)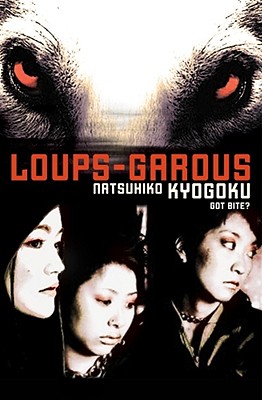 $18.69

Special Order - Arrival Times Vary
Description
---
In the future, humans communicate through VR under the eyes of a surveillance state.

In the near future, humans communicate almost exclusively through monitors connected to online networks--face-to-face meetings are rare and the surveillance state nearly all-powerful. Even school children are only allowed to meet in the flesh in designated communication centers. So when a serial killer starts slaughtering junior high students, the crackdown is harsh. And despite all the safeguards, the killer's latest victim turns out to have been in contact with three young girls: Mio Tsuzuki, a certified prodigy; Hazuki Makino, a quiet but opinionated classmate; and Ayumi Kono, her best friend. As the girls get caught up in trying to find the killer--who just might be a werewolf--Hazuki learns that there is much more to virtual reality than meets the eye.
About the Author
---
Natsuhiko Kyogoku was born in Otaru, Hokkaido, and studied at Kuwasawa Design School. After working at advertising agencies, he established his own design studio. He still works as art director, designer, and bookbinder for various projects. He is also an expert in yokai (Japanese folklore of monsters and ghosts). His novel, The Summer of the Ubume, was published in English in 2009.