You are here
The Mask of Sanity (Paperback)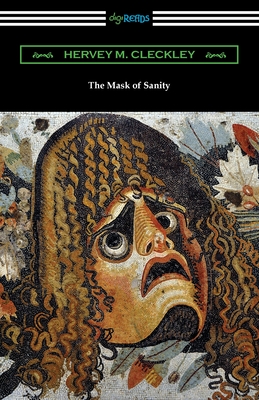 $22.94

Usually Ships To the Store in 1-5 Days
This book cannot be returned / is non-refundable.
Description
---
First published in 1941, "The Mask of Sanity: An Attempt to Clarify Some Issues About the So-Called Psychopathic Personality" by Hervey M. Cleckley, an American psychiatrist, is considered to be the most important work on psychopathology of the twentieth-century. Cleckley based his work on clinical interviews with patients in mental institutions and continued to edit and revise his seminal work throughout the years. The title "The Mask of Sanity" refers to Cleckley's description of the psychopath as living behind a mask of normalcy, which makes the disorder very difficult to recognize and diagnosis. They may appear engaging, intelligent, charming, and sincere but behind this fa ade of a normal, functioning person they are severely mentally disordered and chaotic. Cleckley was the first to recognize the psychopath's lack of genuine emotion that stems from a serious and uncontrolled neuropsychiatric defect. Cleckley's work is startlingly insightful and his outline of the basic elements of psychopathology remains relevant nearly eighty years later. While highly controversial when it was first published, Cleckley's exhaustive research and the fascinating case studies he explores in detail make "The Mask of Sanity" an indispensable guide for both professionals and lay people alike who wish to better understand psychopathology. This edition is printed on premium acid-free paper.