You are here
Raw Justice (Paperback)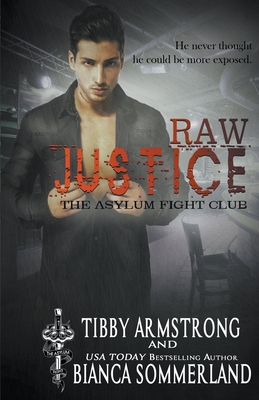 $28.79

Usually Ships To the Store in 1-5 Days
This book cannot be returned / is non-refundable.
Description
---
Ambition can be deadly.
The right kind of exposure is all porn star Keiran Stone needs to reach his ultimate goal of opening his own restaurant, until an ill-fated audition ends with a near-deadly confrontation on the doorstep of Anniston Falls, New York's infamous gay fight club. Rescued by one of the club's members, Kerian is offered a job as The Asylum's chef, and taken under the club's protection. He finds more than a recipe for success. Top-tier fighter, Dallas Stephens, enjoys a variety when it comes to play outside the ring. As a switch, he finds satisfaction at both ends of the whip. Commitment never appealed to him with relationships or careers, but Keiran's sweet temptations whet Dallas's appetite for more than a one-night-stand. Inside and outside of the sub's kitchen. Ordering off the menu can be dangerous. As Keiran fights to establish his own place within The Asylum, threats to the club's foundation leave both men caught in the crossfire. Love and loyalty show them they're exactly where they belong, in the most important battle either will ever face. Surviving it is another story.