You are here
The Warden (The Warden Series) (Hardcover)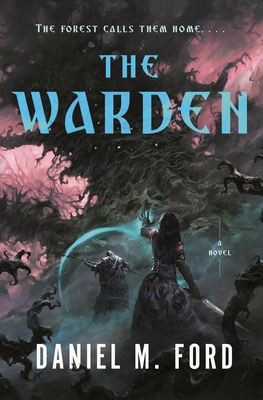 $27.99

Coming Soon - Available for Pre-Order Now
Description
---
For fans who have always wanted their Twin Peaks to have some wizards, THE WARDEN is a non-stop action adventure story from author Daniel M. Ford.

There was a plan.

She had the money, the connections, even the brains. It was simple: become one of the only female necromancers, pass as many certifications as she could, get a post near the capital, then… profit. The funny thing about plans is that they are seldom under your control.

Now Aelis, a daughter of a noble house and a trained Magister of the Lyceum, finds herself in the far-removed village of Lone Pine. Mending fences and delivering baby goats, serving people who want nothing to do with her. But, not all is well in Lone Pine, and as the villagers Aelis is reluctantly getting to know start to behave strangely, Aelis begins to suspect that there is far greater need for a warden of her talents than she previously thought.

Old magics are restless, and an insignificant village on the furthest border of the kingdom might hold secrets far beyond what anyone expected. Aelis might be the only person standing between one of the greatest evils ever known and the rest of the free world.
About the Author
---
Daniel M. Ford is a native of Baltimore. He has an M.A. in Irish Literature from Boston College, and an M.F.A. in Creative Writing from George Mason University. He lives in Delaware and teaches at a college prep high school in rural Maryland. When he isn't writing, he's reading, playing RPGs, lifting weights, or mixing cocktails. His previous work includes The Paladin Trilogy and the Jack Dixon novels.
Praise For…
---
Praise for Daniel M. Ford:

"With a brisk plot, believable characters who balance wit with grit, and a complex world rife with intrigue and moral quandaries, Ford completely banishes all thoughts of middle-book sag. This is heroic fantasy far above the usual hack-and-slash, raising compelling questions about morality and belief in a tale full of excitement and high-stakes action." —Publisher's Weekly Starred Review, on Stillbright

"In Body Broker, we meet Jack Dixon, the literary world's newest wise-cracking, swashbuckling, bad decision-making P.I. All his follies and scrapesand bruises and bizarre enemies are bad news for him, but make forexciting reading for us. Don't miss this one." —Rion Amilcar Scott, author of The World Doesn't Require You