You are here
Falling Is Not An Option: A Way to Lifelong Balance (Paperback)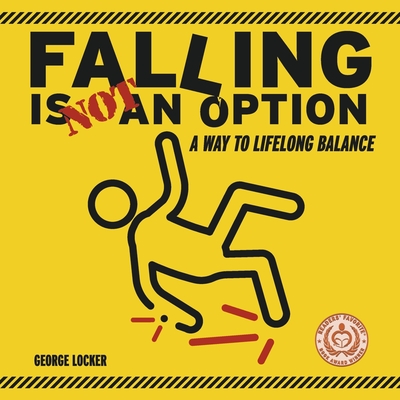 $29.99

On Our Shelves Now (Please wait for us to confirm and & contact you when it's ready)
Description
---
Falling Is Not an Option: A Way to Lifelong Balance begins with an illuminating discussion about the nature of balance: its inherent beauty, its elusive source, its necessity, and its common loss late in life. The author details the importance of the postural muscles (those that involuntarily control balance and stability) and provides numerous examples of weight-bearing sports that require and enhance balance.

The second part of the book presents 15 postures and exercises derived from T'ai Chi, which are described in words and illustrated with 122 sequential photos of the author. These exercises activate and strengthen the postural or balance muscles, and develop the ability to create downward force to increase stability.

The postures and exercises – which do not have to be memorized and can be done at home - emphasize simple positions and small movements that are appropriate for those who have mobile impairments, including several exercises that acknowledge the common elderly struggle to sit down and stand up.

The book ends with a glossary of terms that clearly explain highlighted terms in the text that might be unfamiliar to the reader.

While Postural Retraining exercises were conceived for those who have lost stability and seek to regain it safely and incrementally, mid-lifers and athletes will equally benefit.

Falling Is Not an Option is presented in a clear, straight-forward style that is well-suited to the subject and audience.The author, who has studied T'ai Chi for 40 years, writes with authority and from experience. The section in which he discusses what balance is not, is particularly noteworthy.

Falling Is Not an Option is an original, provocative, and groundbreaking work. It promises to be a useful and adaptable reference and guide for health professionals and for anyone in need of an effective physical therapy to improve balance and stability (which is just about everyone).
About the Author
---
Over 40 years ago, I had the good fortune to be introduced to Cheng Hsiang Yu, a Grandmaster of T'ai Chi Chuan, who was born in Shanghai, China. Our class met in a Buddhist Temple in New York's Lower East Side, in a building that had once been a Jewish Synagogue. Nothing could have been more appropriate.
I and many others studied with Master Yu for decades. As we improved, we witnessed that our teacher literally got stronger as he aged. At 82, he could still throw us on the floor!

While this is not a book about the martial side of T'ai Chi, it is about the balance and stability component, which is the most important - and the most challenging.