You are here
The Surf Girl Guide To Surf Fitness: An Inspirational Guide to Fitness and Well-being for Girls Who Surf (Paperback)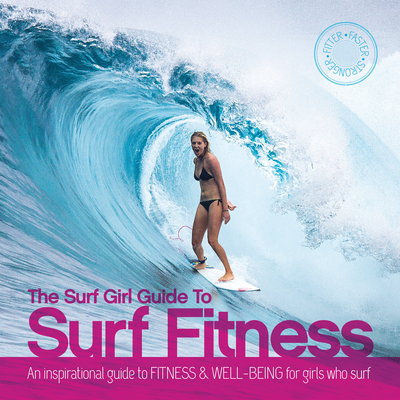 $25.25
Email or call for price.
Description
---
Wish you could catch more waves when you go surfing? Wish you could surf for 90 minutes or more each session? Wish you could improve the power of your manoeuvres and really throw some spray? The Surf Girl Guide To Surf Fitness is a new book aimed at girl surfers of all ages and abilities, from beginner to pro. Illustrated with step-by-step exercises and packed with tips and advice, the book offers a complete training program which will increase your fitness, power and endurance for surfing. Using the latest training techniques, this book covers everything from stretching and flexibility exercises to core strength enhancement and resistance training. Sections on healthy eating, motivation and maintaining fitness are also included, and there's advice about improving balance and flexibility from top yoga and pilates coaches. To keep you energized, there's a selection of quick, healthy and delicious recipes to try out (with quantities given in both US and metric measurements). In the technique section you'll find instructional tips covering fundamentals like popping up, taking off and bottom turning. Cutbacks, top turns and more advanced maneuvers are also fully explained, each with a corresponding specific exercise which will help you turn up the power. The Surf Girl Guide To Surf Fitness will motivate you to improve your surfing, catch more waves, and have more fun. It's like having your own personal surf instructor, lifestyle coach and fitness guru all in one book!
About the Author
---
Louise Searle is editor of SurfGirl Magazine, the internationally acclaimed women's surfing title. She lives in the surfing capital of the UK, Newquay. Lee Stanbury is a highly experienced personal trainer, surf and swimming coach based in southwest England. He is the author of The Complete Guide to Surf Fitness, the best-selling surf fitness manual.
Lee Stanbury is an award-winning surf and swimming coach. His first book The Compete Guide to Surf Fitness has sold tens of thousands of copies around the world. Lee has trained some of the UK's top surfers, swimmers and triathletes, and he is a fully qualified physiotherapist. He lives 20 yards from the beach at his home in Hayle, Cornwall.