You are here
Is It My Fault?: Hope and Healing for Those Suffering Domestic Violence. (Paperback)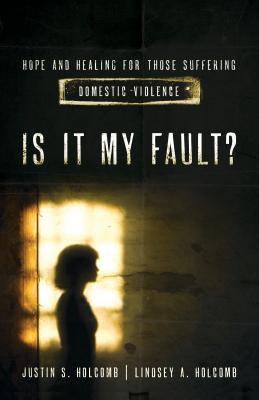 $16.49

Usually Ships To the Store in 1-5 Days
Description
---
Is it My Fault? proclaims the gospel of healing and hope to victims who know too well the depths of destruction and the overwhelming reality of domestic violence.
At least one in every three women have been beaten, coerced into sex, or abused in their lifetime. The effects of domestic violence are physical, social, emotional, psychological, and spiritual, and can have long-lasting distressing consequences. It is common for victims of domestic violence to suffer from ongoing depression and recurring nightmares, self-harm, such as cutting, panic attacks, substance abuse, and more.
This book exists to address the abysmal issues of domestic violence using the powerful and transforming biblical message of grace and redemption. Is It My Fault? convincingly shows that the Lord is the only one who can heal the despairing victim. It deals with this devastating problem and sin honestly and directly without hiding its prevalence today.
About the Author
---
ELYSE FITZPATRICK has been counseling women since 1989 and is presently a part-time counselor at Grace Church in San Diego. She holds a certificate in biblical counseling from the Christian Counseling and Education Foundation (San Diego) and an M.A. in Biblical Counseling from Trinity Theological Seminary. Elyse is the author of twelve books including Women Helping Women, Love to Eat, Hate to Eat, Idols of the Heart, and The Afternoon of Life. She is a member of the National Association of Nouthetic Counseling. A frequent speaker at women's conferences, she has been married for nearly thirty years and has three adult children and two grandchildren. She and her husband, Philip, reside in Escondido, California.
Praise For…
---
Is It My Fault? is a must read for all involved in or have been involved in domestic abuse. Being yourself or someone you know, this book helps one to have a better understanding about abuse. I wish I had this book handy when I was in my first marriage. Even though that relationship has been over for over a decade now, I now see how much danger I was in. I would definitely recommend this book for all of those in an abusive relationship. Including teenagers, those in a same sex relationship, and friends and family of the abused. - Amy