You are here
Painting the Dream: A History of Dreams in Art, from the Renaissance to Surrealism (Hardcover)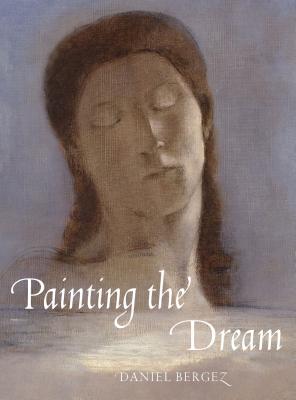 $50.00

On Our Shelves Now (Please wait for us to confirm and & contact you when it's ready)
Description
---
The first-ever history of the representation of dreams in Western painting, illustrated with works by more than 130 artists 
Organized by period, from the Middle Ages to the present, this engaging book shows how the idea of the dream, and its depictions, have shifted throughout history, from the biblical dream—a communication from God—to the deeply personal dream, the lighthearted fantasy, the nightmare.  
Sometimes these ideas have existed simultaneously: thus we have, only a few years apart, Raphael's limpid High Renaissance composition of Jacob dreaming his Ladder; Albrecht Dürer's watercolor of a mysterious deluge that he saw in his own slumbers; and Hieronymus Bosch's nightmarish hellscapes.  
More recently, movements such as Symbolism and Surrealism have taken the dream as a primary source of inspiration, even conflating dreaming and the creative process itself. This rich vein of visionary art runs from Gustave Moreau and Odilon Redon, through De Chirico and Dalí, down to the present—demonstrating, as Bergez reminds us, that Morpheus was a god of form as well as of dreams.
About the Author
---
Daniel Bergez is a scholar, curator, and critic whose work focuses on the relationship between painting and literature. His books in French include Literature and Painting; To Paint, To Write: The Dialogue of the Arts; The Salon and Its Artists; and Gao Xingjian: Painter of the Soul, which won the Prix Bernier of the Académie des Beaux-Arts. Bergez is also a painter whose work is regularly exhibited in France, the U.S., China, and Japan.
Praise For…
---
Featured in Literary Hub's Fall Nonfiction Preview





…Bergez's survey is almost like a museum exhibition between the covers of a book. It is full of rich analysis of individual works animated by sleep, reverie, nightmares, and the unconscious. … The book features many of art history's usual stars (Dürer, Picasso) but also introduces less well-known figures, like Tamara de Lempicka, whose angular and sharply cropped painting of a sleeping woman offers an entrée into synthetic Cubism. In other words, Bergez delivers not only a survey of the dream in painting, from the Middle Ages to the early twentieth century, but also an alternate history of European art.
— Booklist

[A] beautifully illustrated volume. ... This is a revealing, contemplative historical survey of imagination depicted in Western art.
— Publishers Weekly

The commentary, like the images that accompany it, is informative and fascinating. The selection of illustrations is masterful.
— Le Figaro

The author's exploration of these dreamlike territories, more iconographic than theoretical, is full of literary knowledge that clarifies and enriches the subject.
— Connaissance des Arts