You are here
The Secrets Behind Closed Doors: Truth Wins in the End (Paperback)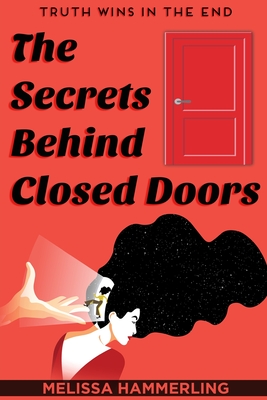 $14.95

Usually Ships To the Store in 1-5 Days
Description
---
Do you see a closed door and wonder what is going on behind it? Do you hear muffled cries, shouts, or screams and try to pry to door open only to discover layers of filth and more secrets?
Secrets trapped me behind multiple doors held shut by hundreds of men in my life. Secrets, broken trust, and lies were the chains and locks on the doors. I could not see a way out. Once I would unlock one door, I would be faced with another and another.
I hoped that my prince would come on his white horse, punch through the doors, and whisk me away. Men came. Men who lied about their white horse, but he never came. With each man, I heard the echo of more and more doors slamming shut and the sound of chain sliding to lock the door... until I picked up the hammer of truth and started swinging, shattering the lies.
I am not alone. One in four women suffers from domestic violence. Millions of women suffer at the hands of others from lies, physical, mental, sexual abuse, trafficking, and drug addiction. But the one thing that we all have in common is that we are the only ones that can unlock the doors and shatter the secrets. Now that the secrets are free, so am I.
Secrets Behind Closed Doors shatters open the truth of childhood trauma and leads the reader to find:
● Hope instead of hopelessness
● Acceptance of truth instead of rejection, secrets, and lies
● Painful stories of how drugs and sex trafficking can nearly destroy people.
● Raw pain and shame instead of fake solutions. No bullshit here.
Melissa Hammerling is a mom, an author, and a beautician, who resides in Arizona with her tall, dark, handsome husband and one fur baby. Her three children are her greatest blessings. Find her at melicat143@gmail.com.