You are here
Regulating Religion: State Governance of Religious Institutions in South Africa (Paperback)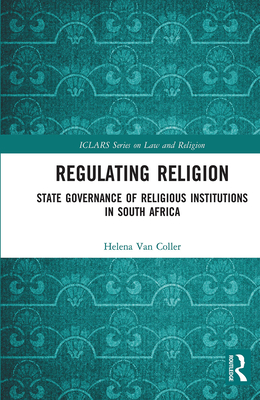 $63.64
Special Order - Arrival Times Vary
This book cannot be returned / is non-refundable.
Description
---
This book focuses on government regulation of religious institutions in South Africa. PART 1 explains the meaning of government regulation for religious communities by providing a brief overview of the relationship between church and state, the right to freedom of religion and the legal status of religious organisations. With reference to case examples, this section highlights the importance of religious autonomy and the right to self-determination of religious institutions and non-interference by the state in the internal affairs of the organisation. No fundamental rights are however absolute and the section concludes with a discussion on the limitation of rights and an overview of the relevant constitutional provisions and anti-discrimination laws in place relevant to religious organisations, in the context of equality and non-discrimination. PART 2 discusses in more detail the daily rights, responsibilities and freedoms associated with the right to freedom of religion within some specific spheres of society where regulation of religion has occurred or are necessary or has proved to be problematic. It includes those related to the role of religion in society; the relations between religion and state institutions; education; finance; family matters; employment law; planning law; broadcast media and general governance issues.
About the Author
---
Helena van Coller is Associate Professor of Law, Rhodes University, South Africa.